I, Reshu Drolia, present you my basic cake and baking workshops for amateurs and beginners, so you can create your own basic cake and other baking. I'm a restless person and I want to share the things i learnt in my journey with you. Hope you find your course and if you have any question or you would like to organize a course at your place, please contact me at [email protected]. I would love to help you.
Master the art of basic baking with 9 other baking products. Discover methods of making cake in a fun and friendly manner, while learning the very best techniques to bring them together.

A fast-track ticket to all the basic cake secrets and tips I have learned along the way! See full description and class plan below.

Date: Saturday 4th Aug 2018
Location: Near Hedua, Girish Park
Time: 12:00 P.M. to  P.M.
Spaces available: 8
It's back! (But till 2nd Aug only)
The basic cake workshop is back…  so that we can spend awesome time learning the new tricks!
There is space for 8 cake students at this place. Come and see where the magic happens!
This hands-on workshops will guide you through an introduction to basic cake, detailing the key ingredients and equipment that you need. Heavily focused on techniques, tips and secrets you'll be able to apply your new adaptable skills to any cake or baking recipe!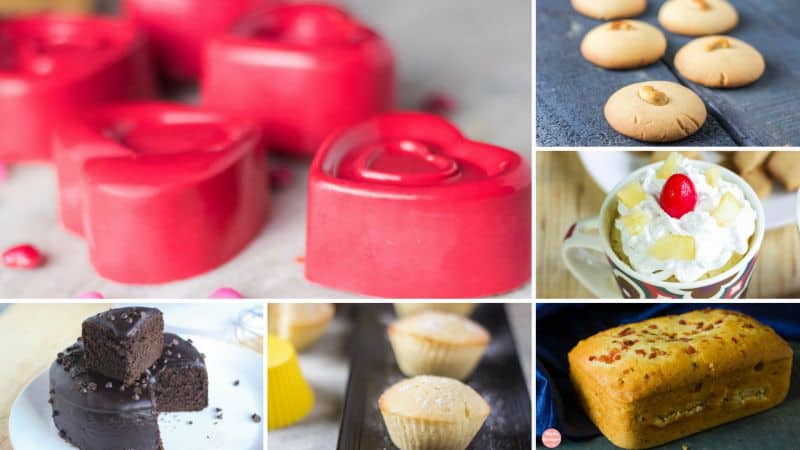 A day of education and indulgence with like-minded cake fans you will learn how to make them alongside me!
Nuts Chocolates

Dips (Wafers, Fruits, Biscuits)

Vanilla Cupcake & Chocolate Sponge cake

Pineapple Mug Cake

Tutty Fruity Cake in Pressure Cooker

Chocolate Mousse

Vanilla Cookie

Cream & Fruit Tart

Chocolate Heart Cake

Whipped Cream & Chocolate Ganache
Proper arrangement shall be available and refreshment will be on hand too.
If you have any allergies that you think may be affected during this class then we must hear from you in advance.